— Show starts at - 4:00 PM
Punk Rock Happy Hour at Deep Dive! You wanted earlier punk shows? You got it! We're bringing a good mix of bands! We've got local mainstays Motherwort, Perilous from Buffalo, and some new college talent It's! Come on out and enjoy a great afternoon of music!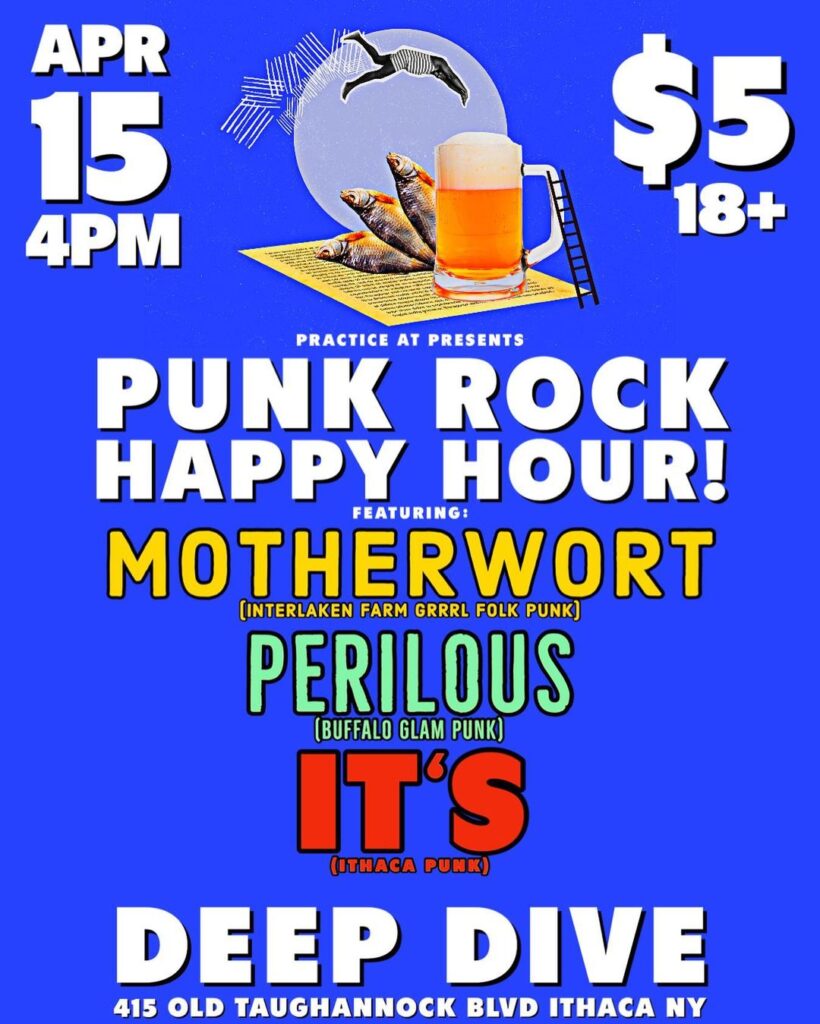 Event
The Deep Dive
415 Old Taughannock Blvd.
Ithaca NY, 14850
Images from The Deep Dive